Low Cost Business Management Software for small to mid-size businesses
GMS specialise in low cost business management software. Whatever type of business or market sector you are in you will benefit from choosing our business management software 'One Software'. By centralising previously scattered data and avoiding duplicated effort 'One Software' will dramatically increase your efficiency and streamline your business. Saving you time and money. Cloud and on premises solutions available. Contact our sales team for details.
Contact us now for more info   or visit our new site dedicated to One Software
Stock control and Purchase order processing for small to mid size businesses
'One Software' is a complete business management software, and includes easy to use stock control and purchase order processing modules.
CRM, Quotes and Sales order processing
'One Software' has easy to use CRM (contact management) Quotes, and Sales order processing, modules to streamline your business processes. It's intuitive and easy to use, and ideal for small to mid size businesses.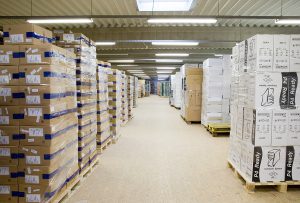 'One Software' is a totally integrated system bringing all aspects of the business together in one application.
See what some of our customers say about our business software
'One Software' provides enterprise functionality at small business prices!
Large business enterprises and corporations often enjoy the benefits of software systems that integrate all of their requirements allowing information to be intelligently shared throughout the organisation. 'One Software' provides this level of functionality to smaller businesses. Giving your business a competitive edge by streamlining your office and production systems, and sharing information efficiently.
'One Software' is powerful, flexible, and low cost.
Garage Management Software & Bodyshop Management Software
For more information on our motor trade software, please visit our Motor Trade section.
More Info    or visit our dedicated motor trade site Motor Trade Software
Some of the many types of businesses using 'One Software'
"Off the shelf bespoke software"
One Software' is well proven and reliable and available for immediate installation, but it's also uniquely customisable, and may be quickly tailored to suit particular requirements.
A wide range of bolt-on modules provide solutions for larger businesses or specialist requirements. For example, production scheduling and time management modules link to the central 'One Software' core to provide a complete MRP solution.