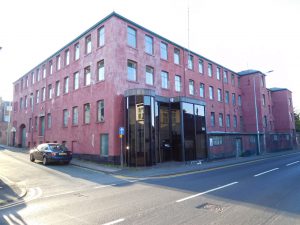 About GMS Software
GMS Software was founded in 1992 by Chris Whatling. Originally as GMS (General Micro Systems) Specialising in the design and development of microprocessor based systems for a wide variety of applications including industrial control and monitoring. GMS have designed and manufactured monitoring and control systems for Telecoms companies, Computer manufacturers, Motor vehicle manufactures, Textile companies, Paper and board manufacturers and coaters, Motor industry and MOD test sites, and many other sectors.
The software applications side of the company was later expanded to focus on the development of a uniquely easy to use business package which was to be called AME (Accounts Made Easy) later to become our flagship product. The business applications section of GMS later became a separate entity (GMS Software) in 2004 to further the development of AME and other business and home software applications.
We now specialise in business solutions for small and medium sized businesses. Providing intuitive and easy to use business management and accounting software that is scalable to suit particular needs and requirements, from home office to enterprise level.
We are based in Macclesfield, Cheshire, UK, which is central for the North West of England, serving the whole of the UK. Our sales team and support staff are always available to assist with your enquiries.
If you would like any further information, or a demonstration or trial of our software please do not hesitate to contact us.