ERP and MRP software designed for small and medium sized businesses. Our low cost ERP and MRP software is available in cloud and on premises versions, providing the ultimate in flexibilty and solutions.  The manufacturing version adds production planning and resource management to create an easy to use and flexible MRP system.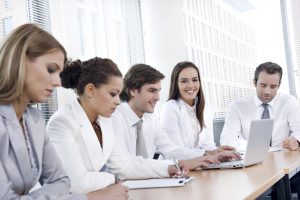 The following modules are included as standard. Additional and custom modules are available for more specialised applications..
Contact management
All your customers & suppliers at your fingertips.
Share centrallised data throughout your business
Set reminders and appointments
Attach documents, images and unlimited notes to contact records
Create & manage mailing & emailing lists.
Extensive search and reporting facilities
Stores names, addresses, e-mail and web site details.
Integrates with all standard word processors, e-mail software and web browsers.
Costing and quotes
Easily create and manage your quotes with our quotes module. Quotes may be converted to sales orders with a single mouse click.
Our costing module can be used to create parts lists, costing documents
and record work in progress.
Sales order processing
Customer discount matrix.
Links to contact management. Enter and track details of customers orders, print delivery notes, track delivery history etc. Raise an invoice with a single click. Links to stock control for automatic stock allocation, and updating.
Production and jobs
Products are defined as manufacturing documents and may consist of an unlimited number of sub assemblies, materials, processes or even other products. Jobs are easily entered and tracked, and can be viewed and updated from the schedule screen.
Invoicing and sales ledger
Easy to use and flexible invoicing system. Invoices, credit notes , statements, payment allocation etc.
Includes extensive reporting facilities.
Purchase order processing
Quickly and easily create purchase orders. Orders can be produced manually
or generated by links with stock control and kitting. Links to stock control for automatic stock updating.
Stock control
Multiple suppliers per stock item
Handles negative & fractional stock quantities, Pack quantities, SSMs etc.
Automatic stock allocation when sales orders are created.
In-stock quantities are automatically reduced when sales orders are dispatched and are updated when purchase orders are received.
Store & display photos or other images in stock records.
Extensive search and manipulation facilities.
Maintains full stock movement history.
Parts lists and kitting
Our Multi-Job ordering module and Parts lists module provide a powerful and flexible system for ordering and handling details of products, sub assemblies and components.
Accounts
Use the included simple accounting module, or link to Sage (R) Accounts, Xero (R), or QuickBooks (R)
Optional additional modules
Time management
The optional time management module runs on a separate 'shop floor' PC and logs time and attendance information and records individual worker times for jobs and stages. The information gathered is stored in the central 'One Software' database where it may be accessed by other program modules.
For further information and prices please contact us.